SELECTED
SELECTED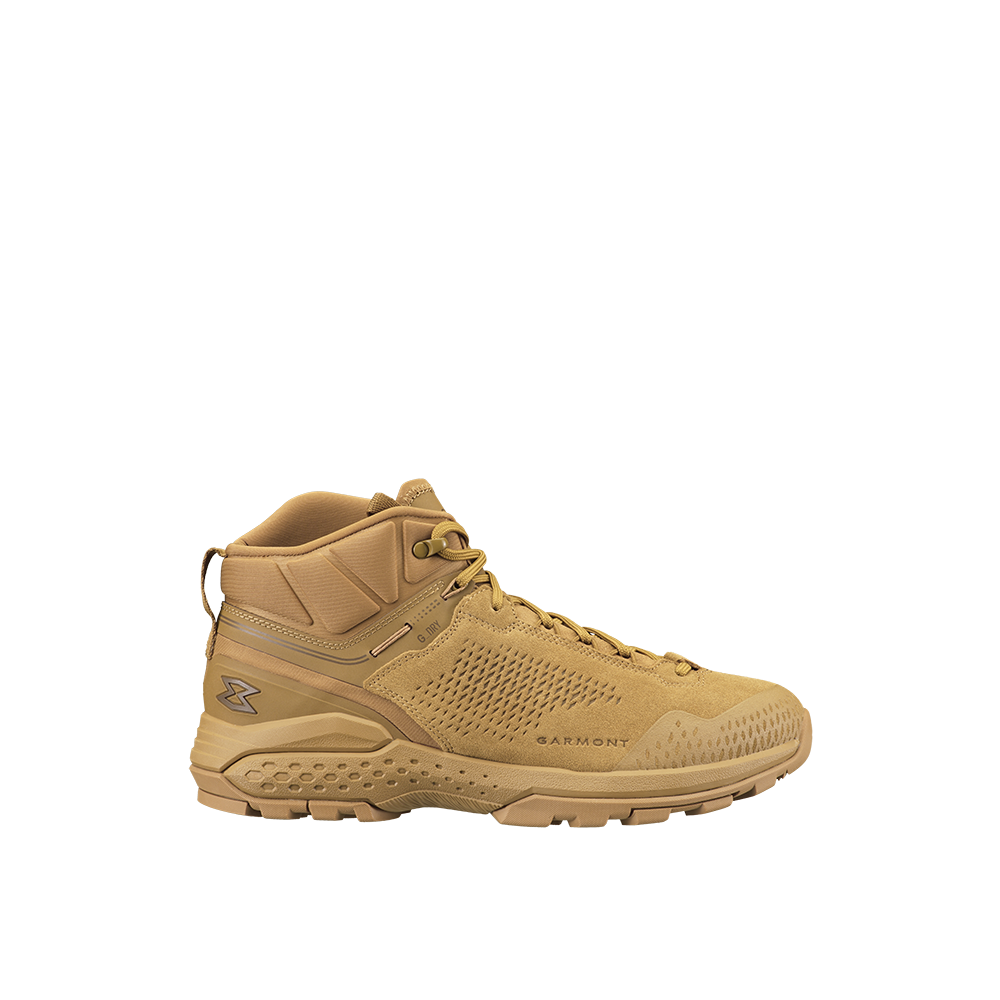 SELECTED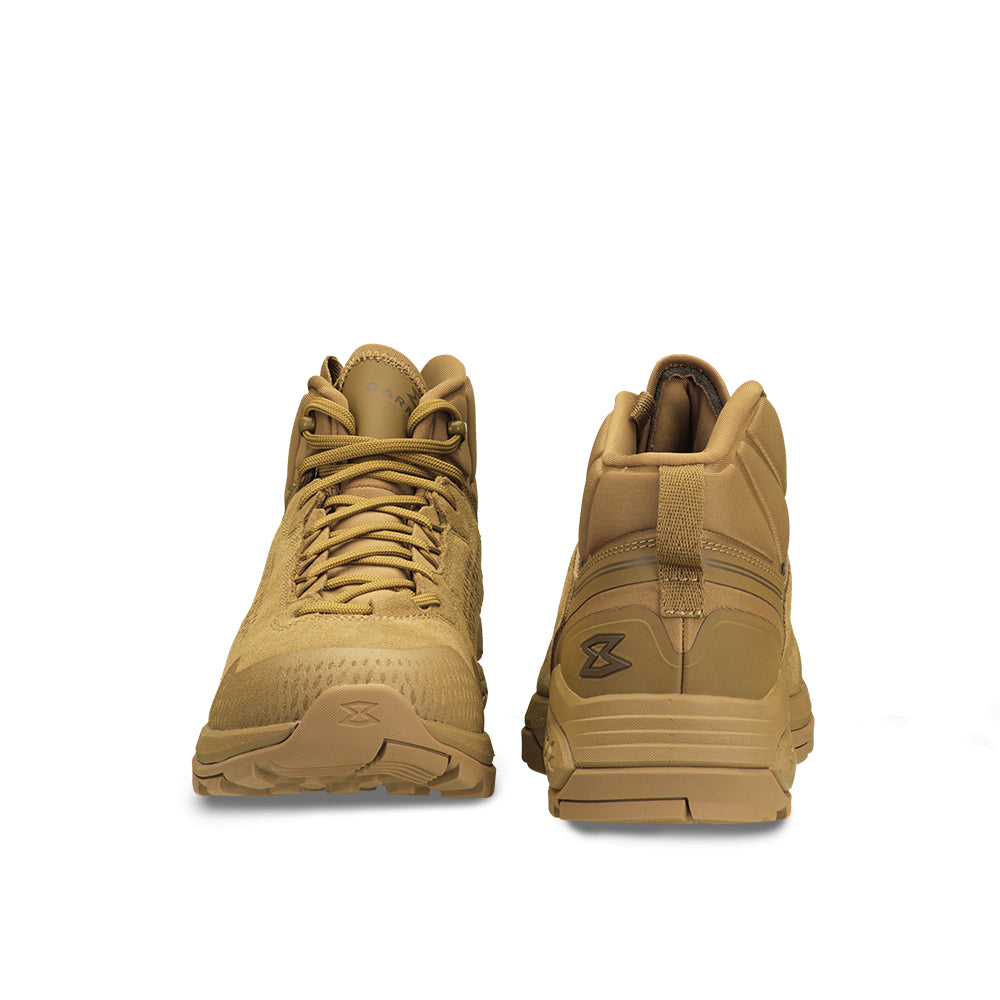 SELECTED
SELECTED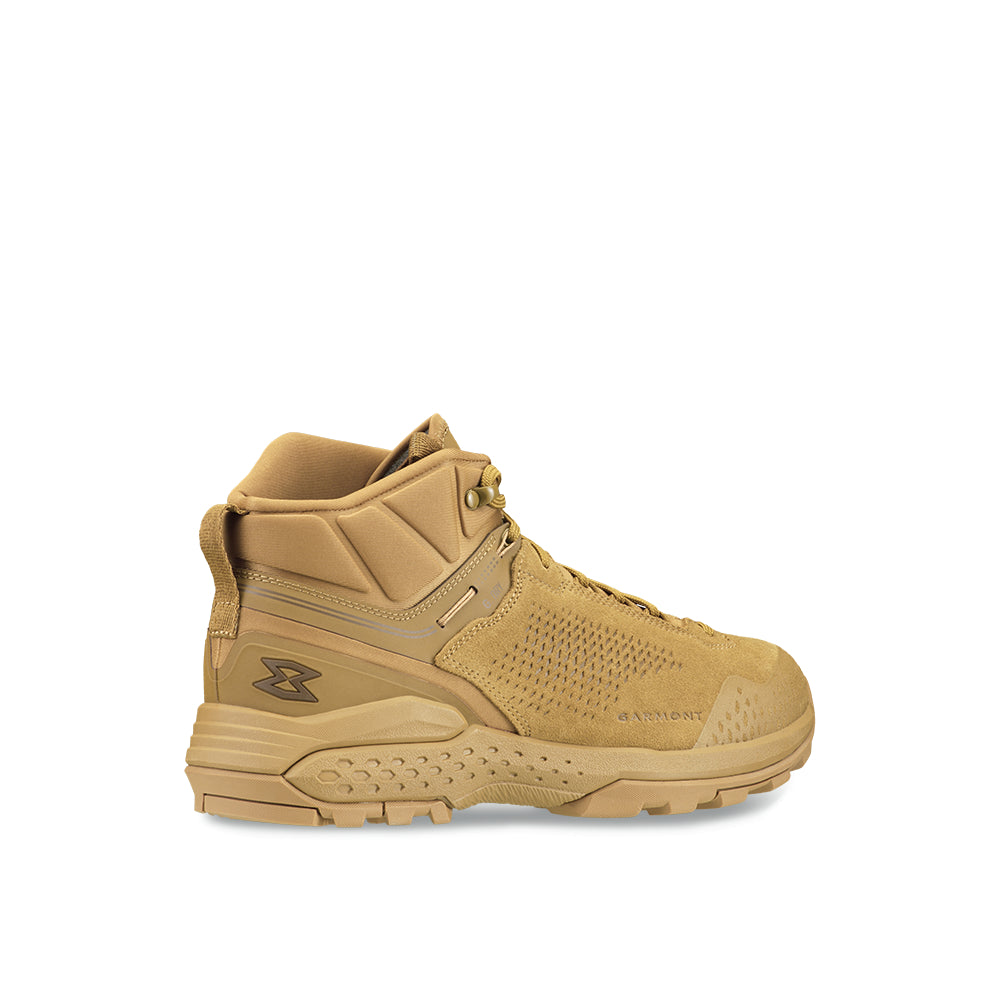 SELECTED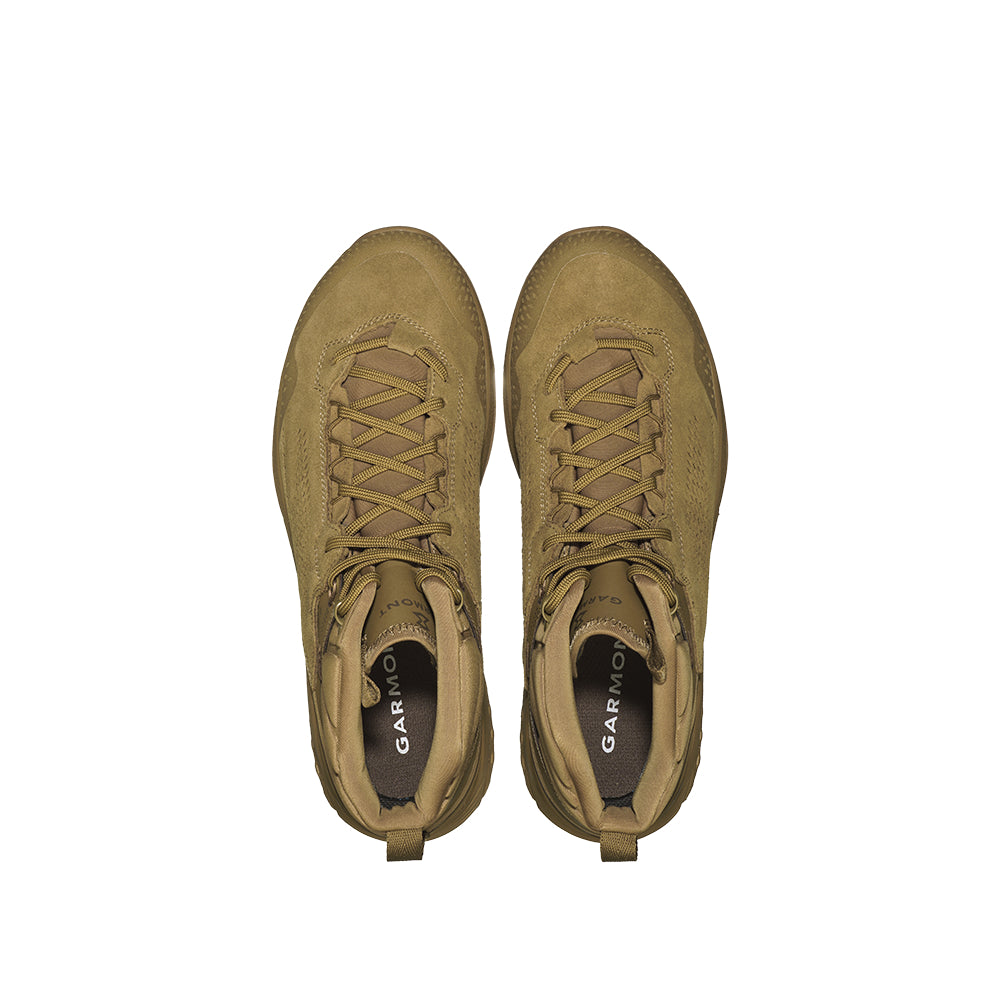 SELECTED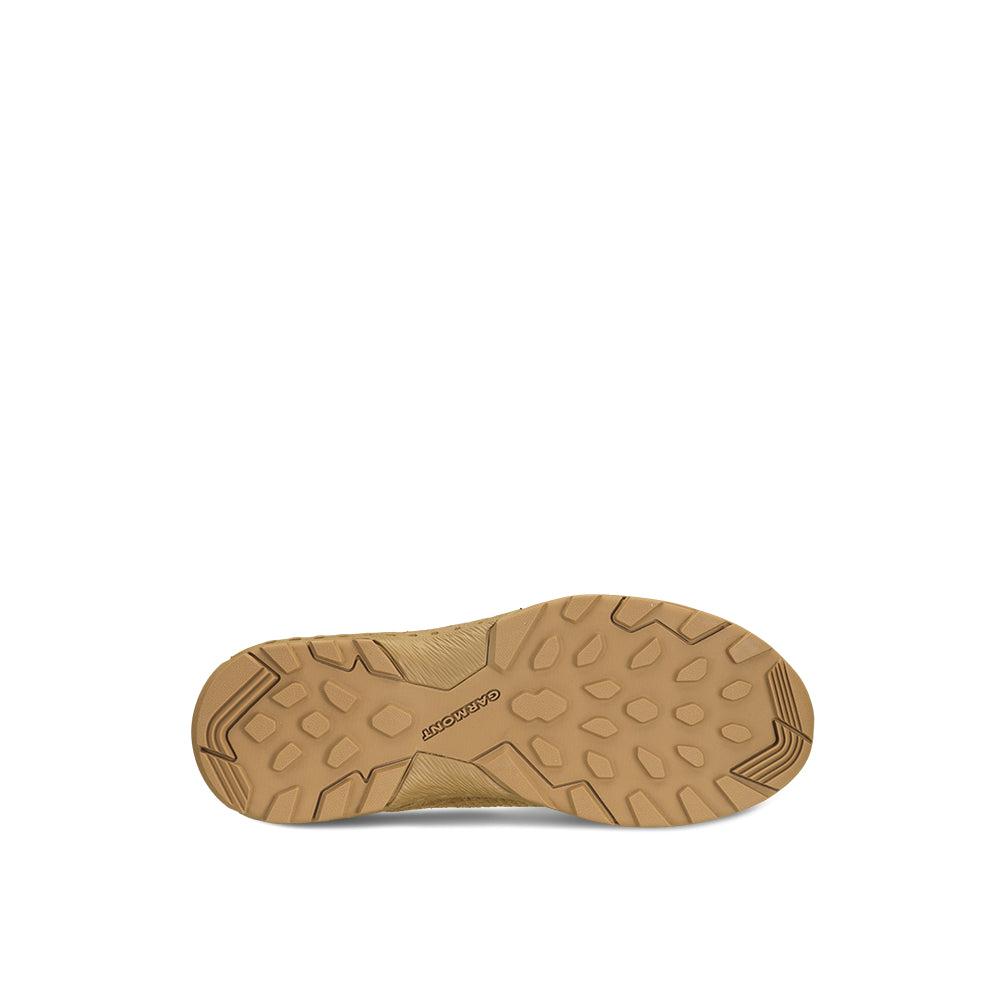 Garmont T4 Groove G-Dry
Comfortable and stable outdoor-derived waterproof boot designed to move confidently over mixed terrain, without compromising any comfort.

PRODUCT DETAILS
Garmont G-DRY Waterproofing Membrane
1.6 mm suede leather upper
Thermoformed Lycra collar
A.C.E.: Advanced Cushion Enhancement combines Dual-density midsole for extra stability
Weight 467 gr. (Half pair size 9 US)

Every pair of boots comes with a complimentary pair of Boot Campaign Boot Tags

With your purchase of this item, a portion of the sale supports the Boot Campaign mission
While we do offer shipping to APOs, international shipping is not available.
{"id":7954411094244,"title":"Garmont T4 Groove G-Dry","handle":"garmont-t4-groove-g-dry","description":"\u003cp data-mce-fragment=\"1\"\u003eComfortable and stable outdoor-derived waterproof boot designed to move confidently over mixed terrain, without compromising any comfort.\u003cbr\u003e\u003c\/p\u003e\n\u003cp data-mce-fragment=\"1\"\u003e\u003cspan style=\"font-weight: 400;\" data-mce-fragment=\"1\" data-mce-style=\"font-weight: 400;\"\u003ePRODUCT DETAILS\u003c\/span\u003e\u003c\/p\u003e\n\u003cul data-mce-fragment=\"1\"\u003e\n\u003cli\u003eGarmont G-DRY Waterproofing Membrane\u003c\/li\u003e\n\u003cli\u003e1.6 mm suede leather upper\u003c\/li\u003e\n\u003cli\u003eThermoformed Lycra collar\u003c\/li\u003e\n\u003cli\u003eA.C.E.: Advanced Cushion Enhancement combines Dual-density midsole for extra stability\u003c\/li\u003e\n\u003cli\u003eWeight 467 gr. (Half pair size 9 US)\u003c\/li\u003e\n\u003cli\u003e\n\u003cmeta charset=\"utf-8\"\u003e\n\u003cspan\u003eEvery pair of boots comes with a complimentary pair of Boot Campaign Boot Tags\u003c\/span\u003e\n\u003c\/li\u003e\n\u003cli style=\"font-weight: 400;\" data-mce-fragment=\"1\" data-mce-style=\"font-weight: 400;\"\u003e\u003cspan style=\"font-weight: 400;\" data-mce-fragment=\"1\" data-mce-style=\"font-weight: 400;\"\u003eWith your purchase of this item, a portion of the sale supports the Boot Campaign mission\u003c\/span\u003e\u003c\/li\u003e\n\u003c\/ul\u003e\n\u003cp data-mce-fragment=\"1\"\u003e\u003cb data-mce-fragment=\"1\"\u003eWhile we do offer shipping to APOs, international shipping is not available.\u003c\/b\u003e\u003c\/p\u003e","published_at":"2023-04-26T12:42:53-05:00","created_at":"2023-03-20T09:25:11-05:00","vendor":"Garmont","type":"Boots","tags":["Boots","New","New Product","Staff Discount"],"price":16500,"price_min":16500,"price_max":16500,"available":true,"price_varies":false,"compare_at_price":null,"compare_at_price_min":0,"compare_at_price_max":0,"compare_at_price_varies":false,"variants":[{"id":43853993115876,"title":"Regular (D) \/ 5 Men's \/ 6 Women's","option1":"Regular (D)","option2":"5 Men's \/ 6 Women's","option3":null,"sku":"002711_5","requires_shipping":true,"taxable":true,"featured_image":{"id":48779340906724,"product_id":7954411094244,"position":2,"created_at":"2023-03-20T09:55:55-05:00","updated_at":"2023-03-23T15:02:04-05:00","alt":null,"width":1000,"height":1000,"src":"\/\/shop.bootcampaign.org\/cdn\/shop\/products\/GarmontT4GrooveG-Dry62a052ab202628263d8b4724.png?v=1679601724","variant_ids":[43853993115876,43853993148644,43853993181412,43853993214180,43853993246948,43853993279716,43853993312484,43853993345252,43853993378020,43853993410788,43859557351652,43859557384420,43859557417188,43859557449956,43859557482724,43859557515492,43859557548260,43859557581028,43859557613796]},"available":false,"name":"Garmont T4 Groove G-Dry - Regular (D) \/ 5 Men's \/ 6 Women's","public_title":"Regular (D) \/ 5 Men's \/ 6 Women's","options":["Regular (D)","5 Men's \/ 6 Women's"],"price":16500,"weight":0,"compare_at_price":null,"inventory_quantity":0,"inventory_management":"shopify","inventory_policy":"deny","barcode":"8056586156350","featured_media":{"alt":null,"id":41375121408228,"position":2,"preview_image":{"aspect_ratio":1.0,"height":1000,"width":1000,"src":"\/\/shop.bootcampaign.org\/cdn\/shop\/products\/GarmontT4GrooveG-Dry62a052ab202628263d8b4724.png?v=1679601724"}},"requires_selling_plan":false,"selling_plan_allocations":[]},{"id":43853993148644,"title":"Regular (D) \/ 5.5 Men's \/ 6.5 Women's","option1":"Regular (D)","option2":"5.5 Men's \/ 6.5 Women's","option3":null,"sku":"002711_5.5","requires_shipping":true,"taxable":true,"featured_image":{"id":48779340906724,"product_id":7954411094244,"position":2,"created_at":"2023-03-20T09:55:55-05:00","updated_at":"2023-03-23T15:02:04-05:00","alt":null,"width":1000,"height":1000,"src":"\/\/shop.bootcampaign.org\/cdn\/shop\/products\/GarmontT4GrooveG-Dry62a052ab202628263d8b4724.png?v=1679601724","variant_ids":[43853993115876,43853993148644,43853993181412,43853993214180,43853993246948,43853993279716,43853993312484,43853993345252,43853993378020,43853993410788,43859557351652,43859557384420,43859557417188,43859557449956,43859557482724,43859557515492,43859557548260,43859557581028,43859557613796]},"available":false,"name":"Garmont T4 Groove G-Dry - Regular (D) \/ 5.5 Men's \/ 6.5 Women's","public_title":"Regular (D) \/ 5.5 Men's \/ 6.5 Women's","options":["Regular (D)","5.5 Men's \/ 6.5 Women's"],"price":16500,"weight":0,"compare_at_price":null,"inventory_quantity":0,"inventory_management":"shopify","inventory_policy":"deny","barcode":"8056586156367","featured_media":{"alt":null,"id":41375121408228,"position":2,"preview_image":{"aspect_ratio":1.0,"height":1000,"width":1000,"src":"\/\/shop.bootcampaign.org\/cdn\/shop\/products\/GarmontT4GrooveG-Dry62a052ab202628263d8b4724.png?v=1679601724"}},"requires_selling_plan":false,"selling_plan_allocations":[]},{"id":43853993181412,"title":"Regular (D) \/ 6 Men's \/ 7 Women's","option1":"Regular (D)","option2":"6 Men's \/ 7 Women's","option3":null,"sku":"002711_6","requires_shipping":true,"taxable":true,"featured_image":{"id":48779340906724,"product_id":7954411094244,"position":2,"created_at":"2023-03-20T09:55:55-05:00","updated_at":"2023-03-23T15:02:04-05:00","alt":null,"width":1000,"height":1000,"src":"\/\/shop.bootcampaign.org\/cdn\/shop\/products\/GarmontT4GrooveG-Dry62a052ab202628263d8b4724.png?v=1679601724","variant_ids":[43853993115876,43853993148644,43853993181412,43853993214180,43853993246948,43853993279716,43853993312484,43853993345252,43853993378020,43853993410788,43859557351652,43859557384420,43859557417188,43859557449956,43859557482724,43859557515492,43859557548260,43859557581028,43859557613796]},"available":false,"name":"Garmont T4 Groove G-Dry - Regular (D) \/ 6 Men's \/ 7 Women's","public_title":"Regular (D) \/ 6 Men's \/ 7 Women's","options":["Regular (D)","6 Men's \/ 7 Women's"],"price":16500,"weight":0,"compare_at_price":null,"inventory_quantity":0,"inventory_management":"shopify","inventory_policy":"deny","barcode":"8056586156374","featured_media":{"alt":null,"id":41375121408228,"position":2,"preview_image":{"aspect_ratio":1.0,"height":1000,"width":1000,"src":"\/\/shop.bootcampaign.org\/cdn\/shop\/products\/GarmontT4GrooveG-Dry62a052ab202628263d8b4724.png?v=1679601724"}},"requires_selling_plan":false,"selling_plan_allocations":[]},{"id":43853993214180,"title":"Regular (D) \/ 6.5 Men's \/ 7.5 Women's","option1":"Regular (D)","option2":"6.5 Men's \/ 7.5 Women's","option3":null,"sku":"002711_6.5","requires_shipping":true,"taxable":true,"featured_image":{"id":48779340906724,"product_id":7954411094244,"position":2,"created_at":"2023-03-20T09:55:55-05:00","updated_at":"2023-03-23T15:02:04-05:00","alt":null,"width":1000,"height":1000,"src":"\/\/shop.bootcampaign.org\/cdn\/shop\/products\/GarmontT4GrooveG-Dry62a052ab202628263d8b4724.png?v=1679601724","variant_ids":[43853993115876,43853993148644,43853993181412,43853993214180,43853993246948,43853993279716,43853993312484,43853993345252,43853993378020,43853993410788,43859557351652,43859557384420,43859557417188,43859557449956,43859557482724,43859557515492,43859557548260,43859557581028,43859557613796]},"available":false,"name":"Garmont T4 Groove G-Dry - Regular (D) \/ 6.5 Men's \/ 7.5 Women's","public_title":"Regular (D) \/ 6.5 Men's \/ 7.5 Women's","options":["Regular (D)","6.5 Men's \/ 7.5 Women's"],"price":16500,"weight":0,"compare_at_price":null,"inventory_quantity":0,"inventory_management":"shopify","inventory_policy":"deny","barcode":"8056586156381","featured_media":{"alt":null,"id":41375121408228,"position":2,"preview_image":{"aspect_ratio":1.0,"height":1000,"width":1000,"src":"\/\/shop.bootcampaign.org\/cdn\/shop\/products\/GarmontT4GrooveG-Dry62a052ab202628263d8b4724.png?v=1679601724"}},"requires_selling_plan":false,"selling_plan_allocations":[]},{"id":43853993246948,"title":"Regular (D) \/ 7 Men's \/ 8 Women's","option1":"Regular (D)","option2":"7 Men's \/ 8 Women's","option3":null,"sku":"002711_7","requires_shipping":true,"taxable":true,"featured_image":{"id":48779340906724,"product_id":7954411094244,"position":2,"created_at":"2023-03-20T09:55:55-05:00","updated_at":"2023-03-23T15:02:04-05:00","alt":null,"width":1000,"height":1000,"src":"\/\/shop.bootcampaign.org\/cdn\/shop\/products\/GarmontT4GrooveG-Dry62a052ab202628263d8b4724.png?v=1679601724","variant_ids":[43853993115876,43853993148644,43853993181412,43853993214180,43853993246948,43853993279716,43853993312484,43853993345252,43853993378020,43853993410788,43859557351652,43859557384420,43859557417188,43859557449956,43859557482724,43859557515492,43859557548260,43859557581028,43859557613796]},"available":true,"name":"Garmont T4 Groove G-Dry - Regular (D) \/ 7 Men's \/ 8 Women's","public_title":"Regular (D) \/ 7 Men's \/ 8 Women's","options":["Regular (D)","7 Men's \/ 8 Women's"],"price":16500,"weight":0,"compare_at_price":null,"inventory_quantity":10,"inventory_management":"shopify","inventory_policy":"deny","barcode":"8056586156398","featured_media":{"alt":null,"id":41375121408228,"position":2,"preview_image":{"aspect_ratio":1.0,"height":1000,"width":1000,"src":"\/\/shop.bootcampaign.org\/cdn\/shop\/products\/GarmontT4GrooveG-Dry62a052ab202628263d8b4724.png?v=1679601724"}},"requires_selling_plan":false,"selling_plan_allocations":[]},{"id":43853993279716,"title":"Regular (D) \/ 7.5 Men's \/ 8.5 Women's","option1":"Regular (D)","option2":"7.5 Men's \/ 8.5 Women's","option3":null,"sku":"002711_7.5","requires_shipping":true,"taxable":true,"featured_image":{"id":48779340906724,"product_id":7954411094244,"position":2,"created_at":"2023-03-20T09:55:55-05:00","updated_at":"2023-03-23T15:02:04-05:00","alt":null,"width":1000,"height":1000,"src":"\/\/shop.bootcampaign.org\/cdn\/shop\/products\/GarmontT4GrooveG-Dry62a052ab202628263d8b4724.png?v=1679601724","variant_ids":[43853993115876,43853993148644,43853993181412,43853993214180,43853993246948,43853993279716,43853993312484,43853993345252,43853993378020,43853993410788,43859557351652,43859557384420,43859557417188,43859557449956,43859557482724,43859557515492,43859557548260,43859557581028,43859557613796]},"available":true,"name":"Garmont T4 Groove G-Dry - Regular (D) \/ 7.5 Men's \/ 8.5 Women's","public_title":"Regular (D) \/ 7.5 Men's \/ 8.5 Women's","options":["Regular (D)","7.5 Men's \/ 8.5 Women's"],"price":16500,"weight":0,"compare_at_price":null,"inventory_quantity":10,"inventory_management":"shopify","inventory_policy":"deny","barcode":"8056586156404","featured_media":{"alt":null,"id":41375121408228,"position":2,"preview_image":{"aspect_ratio":1.0,"height":1000,"width":1000,"src":"\/\/shop.bootcampaign.org\/cdn\/shop\/products\/GarmontT4GrooveG-Dry62a052ab202628263d8b4724.png?v=1679601724"}},"requires_selling_plan":false,"selling_plan_allocations":[]},{"id":43853993312484,"title":"Regular (D) \/ 8 Men's \/ 9 Women's","option1":"Regular (D)","option2":"8 Men's \/ 9 Women's","option3":null,"sku":"002711_8","requires_shipping":true,"taxable":true,"featured_image":{"id":48779340906724,"product_id":7954411094244,"position":2,"created_at":"2023-03-20T09:55:55-05:00","updated_at":"2023-03-23T15:02:04-05:00","alt":null,"width":1000,"height":1000,"src":"\/\/shop.bootcampaign.org\/cdn\/shop\/products\/GarmontT4GrooveG-Dry62a052ab202628263d8b4724.png?v=1679601724","variant_ids":[43853993115876,43853993148644,43853993181412,43853993214180,43853993246948,43853993279716,43853993312484,43853993345252,43853993378020,43853993410788,43859557351652,43859557384420,43859557417188,43859557449956,43859557482724,43859557515492,43859557548260,43859557581028,43859557613796]},"available":true,"name":"Garmont T4 Groove G-Dry - Regular (D) \/ 8 Men's \/ 9 Women's","public_title":"Regular (D) \/ 8 Men's \/ 9 Women's","options":["Regular (D)","8 Men's \/ 9 Women's"],"price":16500,"weight":0,"compare_at_price":null,"inventory_quantity":9,"inventory_management":"shopify","inventory_policy":"deny","barcode":"8056586156411","featured_media":{"alt":null,"id":41375121408228,"position":2,"preview_image":{"aspect_ratio":1.0,"height":1000,"width":1000,"src":"\/\/shop.bootcampaign.org\/cdn\/shop\/products\/GarmontT4GrooveG-Dry62a052ab202628263d8b4724.png?v=1679601724"}},"requires_selling_plan":false,"selling_plan_allocations":[]},{"id":43853993345252,"title":"Regular (D) \/ 8.5 Men's \/ 9.5 Women's","option1":"Regular (D)","option2":"8.5 Men's \/ 9.5 Women's","option3":null,"sku":"002711_8.5","requires_shipping":true,"taxable":true,"featured_image":{"id":48779340906724,"product_id":7954411094244,"position":2,"created_at":"2023-03-20T09:55:55-05:00","updated_at":"2023-03-23T15:02:04-05:00","alt":null,"width":1000,"height":1000,"src":"\/\/shop.bootcampaign.org\/cdn\/shop\/products\/GarmontT4GrooveG-Dry62a052ab202628263d8b4724.png?v=1679601724","variant_ids":[43853993115876,43853993148644,43853993181412,43853993214180,43853993246948,43853993279716,43853993312484,43853993345252,43853993378020,43853993410788,43859557351652,43859557384420,43859557417188,43859557449956,43859557482724,43859557515492,43859557548260,43859557581028,43859557613796]},"available":true,"name":"Garmont T4 Groove G-Dry - Regular (D) \/ 8.5 Men's \/ 9.5 Women's","public_title":"Regular (D) \/ 8.5 Men's \/ 9.5 Women's","options":["Regular (D)","8.5 Men's \/ 9.5 Women's"],"price":16500,"weight":0,"compare_at_price":null,"inventory_quantity":10,"inventory_management":"shopify","inventory_policy":"deny","barcode":"8056586156428","featured_media":{"alt":null,"id":41375121408228,"position":2,"preview_image":{"aspect_ratio":1.0,"height":1000,"width":1000,"src":"\/\/shop.bootcampaign.org\/cdn\/shop\/products\/GarmontT4GrooveG-Dry62a052ab202628263d8b4724.png?v=1679601724"}},"requires_selling_plan":false,"selling_plan_allocations":[]},{"id":43853993378020,"title":"Regular (D) \/ 9 Men's \/ 10 Women's","option1":"Regular (D)","option2":"9 Men's \/ 10 Women's","option3":null,"sku":"002711_9","requires_shipping":true,"taxable":true,"featured_image":{"id":48779340906724,"product_id":7954411094244,"position":2,"created_at":"2023-03-20T09:55:55-05:00","updated_at":"2023-03-23T15:02:04-05:00","alt":null,"width":1000,"height":1000,"src":"\/\/shop.bootcampaign.org\/cdn\/shop\/products\/GarmontT4GrooveG-Dry62a052ab202628263d8b4724.png?v=1679601724","variant_ids":[43853993115876,43853993148644,43853993181412,43853993214180,43853993246948,43853993279716,43853993312484,43853993345252,43853993378020,43853993410788,43859557351652,43859557384420,43859557417188,43859557449956,43859557482724,43859557515492,43859557548260,43859557581028,43859557613796]},"available":true,"name":"Garmont T4 Groove G-Dry - Regular (D) \/ 9 Men's \/ 10 Women's","public_title":"Regular (D) \/ 9 Men's \/ 10 Women's","options":["Regular (D)","9 Men's \/ 10 Women's"],"price":16500,"weight":0,"compare_at_price":null,"inventory_quantity":8,"inventory_management":"shopify","inventory_policy":"deny","barcode":"8056586156435","featured_media":{"alt":null,"id":41375121408228,"position":2,"preview_image":{"aspect_ratio":1.0,"height":1000,"width":1000,"src":"\/\/shop.bootcampaign.org\/cdn\/shop\/products\/GarmontT4GrooveG-Dry62a052ab202628263d8b4724.png?v=1679601724"}},"requires_selling_plan":false,"selling_plan_allocations":[]},{"id":43853993410788,"title":"Regular (D) \/ 9.5 Men's \/ 10.5 Women's","option1":"Regular (D)","option2":"9.5 Men's \/ 10.5 Women's","option3":null,"sku":"002711_9.5","requires_shipping":true,"taxable":true,"featured_image":{"id":48779340906724,"product_id":7954411094244,"position":2,"created_at":"2023-03-20T09:55:55-05:00","updated_at":"2023-03-23T15:02:04-05:00","alt":null,"width":1000,"height":1000,"src":"\/\/shop.bootcampaign.org\/cdn\/shop\/products\/GarmontT4GrooveG-Dry62a052ab202628263d8b4724.png?v=1679601724","variant_ids":[43853993115876,43853993148644,43853993181412,43853993214180,43853993246948,43853993279716,43853993312484,43853993345252,43853993378020,43853993410788,43859557351652,43859557384420,43859557417188,43859557449956,43859557482724,43859557515492,43859557548260,43859557581028,43859557613796]},"available":true,"name":"Garmont T4 Groove G-Dry - Regular (D) \/ 9.5 Men's \/ 10.5 Women's","public_title":"Regular (D) \/ 9.5 Men's \/ 10.5 Women's","options":["Regular (D)","9.5 Men's \/ 10.5 Women's"],"price":16500,"weight":0,"compare_at_price":null,"inventory_quantity":9,"inventory_management":"shopify","inventory_policy":"deny","barcode":"8056586156442","featured_media":{"alt":null,"id":41375121408228,"position":2,"preview_image":{"aspect_ratio":1.0,"height":1000,"width":1000,"src":"\/\/shop.bootcampaign.org\/cdn\/shop\/products\/GarmontT4GrooveG-Dry62a052ab202628263d8b4724.png?v=1679601724"}},"requires_selling_plan":false,"selling_plan_allocations":[]},{"id":43859557351652,"title":"Regular (D) \/ 10 Men's \/ 11 Women's","option1":"Regular (D)","option2":"10 Men's \/ 11 Women's","option3":null,"sku":"002711_10","requires_shipping":true,"taxable":true,"featured_image":{"id":48779340906724,"product_id":7954411094244,"position":2,"created_at":"2023-03-20T09:55:55-05:00","updated_at":"2023-03-23T15:02:04-05:00","alt":null,"width":1000,"height":1000,"src":"\/\/shop.bootcampaign.org\/cdn\/shop\/products\/GarmontT4GrooveG-Dry62a052ab202628263d8b4724.png?v=1679601724","variant_ids":[43853993115876,43853993148644,43853993181412,43853993214180,43853993246948,43853993279716,43853993312484,43853993345252,43853993378020,43853993410788,43859557351652,43859557384420,43859557417188,43859557449956,43859557482724,43859557515492,43859557548260,43859557581028,43859557613796]},"available":true,"name":"Garmont T4 Groove G-Dry - Regular (D) \/ 10 Men's \/ 11 Women's","public_title":"Regular (D) \/ 10 Men's \/ 11 Women's","options":["Regular (D)","10 Men's \/ 11 Women's"],"price":16500,"weight":0,"compare_at_price":null,"inventory_quantity":7,"inventory_management":"shopify","inventory_policy":"deny","barcode":"8056586156459","featured_media":{"alt":null,"id":41375121408228,"position":2,"preview_image":{"aspect_ratio":1.0,"height":1000,"width":1000,"src":"\/\/shop.bootcampaign.org\/cdn\/shop\/products\/GarmontT4GrooveG-Dry62a052ab202628263d8b4724.png?v=1679601724"}},"requires_selling_plan":false,"selling_plan_allocations":[]},{"id":43859557384420,"title":"Regular (D) \/ 10.5 Men's \/ 11.5 Women's","option1":"Regular (D)","option2":"10.5 Men's \/ 11.5 Women's","option3":null,"sku":"002711_10.5","requires_shipping":true,"taxable":true,"featured_image":{"id":48779340906724,"product_id":7954411094244,"position":2,"created_at":"2023-03-20T09:55:55-05:00","updated_at":"2023-03-23T15:02:04-05:00","alt":null,"width":1000,"height":1000,"src":"\/\/shop.bootcampaign.org\/cdn\/shop\/products\/GarmontT4GrooveG-Dry62a052ab202628263d8b4724.png?v=1679601724","variant_ids":[43853993115876,43853993148644,43853993181412,43853993214180,43853993246948,43853993279716,43853993312484,43853993345252,43853993378020,43853993410788,43859557351652,43859557384420,43859557417188,43859557449956,43859557482724,43859557515492,43859557548260,43859557581028,43859557613796]},"available":true,"name":"Garmont T4 Groove G-Dry - Regular (D) \/ 10.5 Men's \/ 11.5 Women's","public_title":"Regular (D) \/ 10.5 Men's \/ 11.5 Women's","options":["Regular (D)","10.5 Men's \/ 11.5 Women's"],"price":16500,"weight":0,"compare_at_price":null,"inventory_quantity":8,"inventory_management":"shopify","inventory_policy":"deny","barcode":"8056586156466","featured_media":{"alt":null,"id":41375121408228,"position":2,"preview_image":{"aspect_ratio":1.0,"height":1000,"width":1000,"src":"\/\/shop.bootcampaign.org\/cdn\/shop\/products\/GarmontT4GrooveG-Dry62a052ab202628263d8b4724.png?v=1679601724"}},"requires_selling_plan":false,"selling_plan_allocations":[]},{"id":43859557417188,"title":"Regular (D) \/ 11 Men's \/ 12 Women's","option1":"Regular (D)","option2":"11 Men's \/ 12 Women's","option3":null,"sku":"002711_11","requires_shipping":true,"taxable":true,"featured_image":{"id":48779340906724,"product_id":7954411094244,"position":2,"created_at":"2023-03-20T09:55:55-05:00","updated_at":"2023-03-23T15:02:04-05:00","alt":null,"width":1000,"height":1000,"src":"\/\/shop.bootcampaign.org\/cdn\/shop\/products\/GarmontT4GrooveG-Dry62a052ab202628263d8b4724.png?v=1679601724","variant_ids":[43853993115876,43853993148644,43853993181412,43853993214180,43853993246948,43853993279716,43853993312484,43853993345252,43853993378020,43853993410788,43859557351652,43859557384420,43859557417188,43859557449956,43859557482724,43859557515492,43859557548260,43859557581028,43859557613796]},"available":true,"name":"Garmont T4 Groove G-Dry - Regular (D) \/ 11 Men's \/ 12 Women's","public_title":"Regular (D) \/ 11 Men's \/ 12 Women's","options":["Regular (D)","11 Men's \/ 12 Women's"],"price":16500,"weight":0,"compare_at_price":null,"inventory_quantity":5,"inventory_management":"shopify","inventory_policy":"deny","barcode":"8056586156473","featured_media":{"alt":null,"id":41375121408228,"position":2,"preview_image":{"aspect_ratio":1.0,"height":1000,"width":1000,"src":"\/\/shop.bootcampaign.org\/cdn\/shop\/products\/GarmontT4GrooveG-Dry62a052ab202628263d8b4724.png?v=1679601724"}},"requires_selling_plan":false,"selling_plan_allocations":[]},{"id":43859557449956,"title":"Regular (D) \/ 11.5 Men's \/ 12.5 Women's","option1":"Regular (D)","option2":"11.5 Men's \/ 12.5 Women's","option3":null,"sku":"002711_11.5","requires_shipping":true,"taxable":true,"featured_image":{"id":48779340906724,"product_id":7954411094244,"position":2,"created_at":"2023-03-20T09:55:55-05:00","updated_at":"2023-03-23T15:02:04-05:00","alt":null,"width":1000,"height":1000,"src":"\/\/shop.bootcampaign.org\/cdn\/shop\/products\/GarmontT4GrooveG-Dry62a052ab202628263d8b4724.png?v=1679601724","variant_ids":[43853993115876,43853993148644,43853993181412,43853993214180,43853993246948,43853993279716,43853993312484,43853993345252,43853993378020,43853993410788,43859557351652,43859557384420,43859557417188,43859557449956,43859557482724,43859557515492,43859557548260,43859557581028,43859557613796]},"available":true,"name":"Garmont T4 Groove G-Dry - Regular (D) \/ 11.5 Men's \/ 12.5 Women's","public_title":"Regular (D) \/ 11.5 Men's \/ 12.5 Women's","options":["Regular (D)","11.5 Men's \/ 12.5 Women's"],"price":16500,"weight":0,"compare_at_price":null,"inventory_quantity":9,"inventory_management":"shopify","inventory_policy":"deny","barcode":"8056586156480","featured_media":{"alt":null,"id":41375121408228,"position":2,"preview_image":{"aspect_ratio":1.0,"height":1000,"width":1000,"src":"\/\/shop.bootcampaign.org\/cdn\/shop\/products\/GarmontT4GrooveG-Dry62a052ab202628263d8b4724.png?v=1679601724"}},"requires_selling_plan":false,"selling_plan_allocations":[]},{"id":43859557482724,"title":"Regular (D) \/ 12 Men's \/ 13 Women's","option1":"Regular (D)","option2":"12 Men's \/ 13 Women's","option3":null,"sku":"002711_12","requires_shipping":true,"taxable":true,"featured_image":{"id":48779340906724,"product_id":7954411094244,"position":2,"created_at":"2023-03-20T09:55:55-05:00","updated_at":"2023-03-23T15:02:04-05:00","alt":null,"width":1000,"height":1000,"src":"\/\/shop.bootcampaign.org\/cdn\/shop\/products\/GarmontT4GrooveG-Dry62a052ab202628263d8b4724.png?v=1679601724","variant_ids":[43853993115876,43853993148644,43853993181412,43853993214180,43853993246948,43853993279716,43853993312484,43853993345252,43853993378020,43853993410788,43859557351652,43859557384420,43859557417188,43859557449956,43859557482724,43859557515492,43859557548260,43859557581028,43859557613796]},"available":true,"name":"Garmont T4 Groove G-Dry - Regular (D) \/ 12 Men's \/ 13 Women's","public_title":"Regular (D) \/ 12 Men's \/ 13 Women's","options":["Regular (D)","12 Men's \/ 13 Women's"],"price":16500,"weight":0,"compare_at_price":null,"inventory_quantity":9,"inventory_management":"shopify","inventory_policy":"deny","barcode":"8056586156497","featured_media":{"alt":null,"id":41375121408228,"position":2,"preview_image":{"aspect_ratio":1.0,"height":1000,"width":1000,"src":"\/\/shop.bootcampaign.org\/cdn\/shop\/products\/GarmontT4GrooveG-Dry62a052ab202628263d8b4724.png?v=1679601724"}},"requires_selling_plan":false,"selling_plan_allocations":[]},{"id":43859557515492,"title":"Regular (D) \/ 12.5 Men's \/ 13.5 Women's","option1":"Regular (D)","option2":"12.5 Men's \/ 13.5 Women's","option3":null,"sku":"002711_12.5","requires_shipping":true,"taxable":true,"featured_image":{"id":48779340906724,"product_id":7954411094244,"position":2,"created_at":"2023-03-20T09:55:55-05:00","updated_at":"2023-03-23T15:02:04-05:00","alt":null,"width":1000,"height":1000,"src":"\/\/shop.bootcampaign.org\/cdn\/shop\/products\/GarmontT4GrooveG-Dry62a052ab202628263d8b4724.png?v=1679601724","variant_ids":[43853993115876,43853993148644,43853993181412,43853993214180,43853993246948,43853993279716,43853993312484,43853993345252,43853993378020,43853993410788,43859557351652,43859557384420,43859557417188,43859557449956,43859557482724,43859557515492,43859557548260,43859557581028,43859557613796]},"available":true,"name":"Garmont T4 Groove G-Dry - Regular (D) \/ 12.5 Men's \/ 13.5 Women's","public_title":"Regular (D) \/ 12.5 Men's \/ 13.5 Women's","options":["Regular (D)","12.5 Men's \/ 13.5 Women's"],"price":16500,"weight":0,"compare_at_price":null,"inventory_quantity":9,"inventory_management":"shopify","inventory_policy":"deny","barcode":"8056586156503","featured_media":{"alt":null,"id":41375121408228,"position":2,"preview_image":{"aspect_ratio":1.0,"height":1000,"width":1000,"src":"\/\/shop.bootcampaign.org\/cdn\/shop\/products\/GarmontT4GrooveG-Dry62a052ab202628263d8b4724.png?v=1679601724"}},"requires_selling_plan":false,"selling_plan_allocations":[]},{"id":43859557548260,"title":"Regular (D) \/ 13 Men's \/ 14 Women's","option1":"Regular (D)","option2":"13 Men's \/ 14 Women's","option3":null,"sku":"002711_13","requires_shipping":true,"taxable":true,"featured_image":{"id":48779340906724,"product_id":7954411094244,"position":2,"created_at":"2023-03-20T09:55:55-05:00","updated_at":"2023-03-23T15:02:04-05:00","alt":null,"width":1000,"height":1000,"src":"\/\/shop.bootcampaign.org\/cdn\/shop\/products\/GarmontT4GrooveG-Dry62a052ab202628263d8b4724.png?v=1679601724","variant_ids":[43853993115876,43853993148644,43853993181412,43853993214180,43853993246948,43853993279716,43853993312484,43853993345252,43853993378020,43853993410788,43859557351652,43859557384420,43859557417188,43859557449956,43859557482724,43859557515492,43859557548260,43859557581028,43859557613796]},"available":true,"name":"Garmont T4 Groove G-Dry - Regular (D) \/ 13 Men's \/ 14 Women's","public_title":"Regular (D) \/ 13 Men's \/ 14 Women's","options":["Regular (D)","13 Men's \/ 14 Women's"],"price":16500,"weight":0,"compare_at_price":null,"inventory_quantity":10,"inventory_management":"shopify","inventory_policy":"deny","barcode":"8056586156510","featured_media":{"alt":null,"id":41375121408228,"position":2,"preview_image":{"aspect_ratio":1.0,"height":1000,"width":1000,"src":"\/\/shop.bootcampaign.org\/cdn\/shop\/products\/GarmontT4GrooveG-Dry62a052ab202628263d8b4724.png?v=1679601724"}},"requires_selling_plan":false,"selling_plan_allocations":[]},{"id":43859557581028,"title":"Regular (D) \/ 13.5 Men's \/ 14.5 Women's","option1":"Regular (D)","option2":"13.5 Men's \/ 14.5 Women's","option3":null,"sku":"002711_13.5","requires_shipping":true,"taxable":true,"featured_image":{"id":48779340906724,"product_id":7954411094244,"position":2,"created_at":"2023-03-20T09:55:55-05:00","updated_at":"2023-03-23T15:02:04-05:00","alt":null,"width":1000,"height":1000,"src":"\/\/shop.bootcampaign.org\/cdn\/shop\/products\/GarmontT4GrooveG-Dry62a052ab202628263d8b4724.png?v=1679601724","variant_ids":[43853993115876,43853993148644,43853993181412,43853993214180,43853993246948,43853993279716,43853993312484,43853993345252,43853993378020,43853993410788,43859557351652,43859557384420,43859557417188,43859557449956,43859557482724,43859557515492,43859557548260,43859557581028,43859557613796]},"available":true,"name":"Garmont T4 Groove G-Dry - Regular (D) \/ 13.5 Men's \/ 14.5 Women's","public_title":"Regular (D) \/ 13.5 Men's \/ 14.5 Women's","options":["Regular (D)","13.5 Men's \/ 14.5 Women's"],"price":16500,"weight":0,"compare_at_price":null,"inventory_quantity":10,"inventory_management":"shopify","inventory_policy":"deny","barcode":"8056586156527","featured_media":{"alt":null,"id":41375121408228,"position":2,"preview_image":{"aspect_ratio":1.0,"height":1000,"width":1000,"src":"\/\/shop.bootcampaign.org\/cdn\/shop\/products\/GarmontT4GrooveG-Dry62a052ab202628263d8b4724.png?v=1679601724"}},"requires_selling_plan":false,"selling_plan_allocations":[]},{"id":43859557613796,"title":"Regular (D) \/ 14 Men's \/ 15 Women's","option1":"Regular (D)","option2":"14 Men's \/ 15 Women's","option3":null,"sku":"002711_14","requires_shipping":true,"taxable":true,"featured_image":{"id":48779340906724,"product_id":7954411094244,"position":2,"created_at":"2023-03-20T09:55:55-05:00","updated_at":"2023-03-23T15:02:04-05:00","alt":null,"width":1000,"height":1000,"src":"\/\/shop.bootcampaign.org\/cdn\/shop\/products\/GarmontT4GrooveG-Dry62a052ab202628263d8b4724.png?v=1679601724","variant_ids":[43853993115876,43853993148644,43853993181412,43853993214180,43853993246948,43853993279716,43853993312484,43853993345252,43853993378020,43853993410788,43859557351652,43859557384420,43859557417188,43859557449956,43859557482724,43859557515492,43859557548260,43859557581028,43859557613796]},"available":true,"name":"Garmont T4 Groove G-Dry - Regular (D) \/ 14 Men's \/ 15 Women's","public_title":"Regular (D) \/ 14 Men's \/ 15 Women's","options":["Regular (D)","14 Men's \/ 15 Women's"],"price":16500,"weight":0,"compare_at_price":null,"inventory_quantity":10,"inventory_management":"shopify","inventory_policy":"deny","barcode":"8056586156534","featured_media":{"alt":null,"id":41375121408228,"position":2,"preview_image":{"aspect_ratio":1.0,"height":1000,"width":1000,"src":"\/\/shop.bootcampaign.org\/cdn\/shop\/products\/GarmontT4GrooveG-Dry62a052ab202628263d8b4724.png?v=1679601724"}},"requires_selling_plan":false,"selling_plan_allocations":[]}],"images":["\/\/shop.bootcampaign.org\/cdn\/shop\/products\/2023Boots_NEW.jpg?v=1679601724","\/\/shop.bootcampaign.org\/cdn\/shop\/products\/GarmontT4GrooveG-Dry62a052ab202628263d8b4724.png?v=1679601724","\/\/shop.bootcampaign.org\/cdn\/shop\/products\/62a052b3202628263d8b4731.jpg?v=1679601724","\/\/shop.bootcampaign.org\/cdn\/shop\/products\/62a052b2202628263d8b472e.jpg?v=1679601724","\/\/shop.bootcampaign.org\/cdn\/shop\/products\/62a052b1202628263d8b472b.jpg?v=1679601724","\/\/shop.bootcampaign.org\/cdn\/shop\/products\/62a052b4202628263d8b4735.jpg?v=1679601724","\/\/shop.bootcampaign.org\/cdn\/shop\/products\/62a052b5202628263d8b4739.jpg?v=1679601724"],"featured_image":"\/\/shop.bootcampaign.org\/cdn\/shop\/products\/2023Boots_NEW.jpg?v=1679601724","options":["Width","Size"],"media":[{"alt":null,"id":41520473243876,"position":1,"preview_image":{"aspect_ratio":1.0,"height":600,"width":600,"src":"\/\/shop.bootcampaign.org\/cdn\/shop\/products\/2023Boots_NEW.jpg?v=1679601724"},"aspect_ratio":1.0,"height":600,"media_type":"image","src":"\/\/shop.bootcampaign.org\/cdn\/shop\/products\/2023Boots_NEW.jpg?v=1679601724","width":600},{"alt":null,"id":41375121408228,"position":2,"preview_image":{"aspect_ratio":1.0,"height":1000,"width":1000,"src":"\/\/shop.bootcampaign.org\/cdn\/shop\/products\/GarmontT4GrooveG-Dry62a052ab202628263d8b4724.png?v=1679601724"},"aspect_ratio":1.0,"height":1000,"media_type":"image","src":"\/\/shop.bootcampaign.org\/cdn\/shop\/products\/GarmontT4GrooveG-Dry62a052ab202628263d8b4724.png?v=1679601724","width":1000},{"alt":null,"id":41520473440484,"position":3,"preview_image":{"aspect_ratio":1.0,"height":1000,"width":1000,"src":"\/\/shop.bootcampaign.org\/cdn\/shop\/products\/62a052b3202628263d8b4731.jpg?v=1679601724"},"aspect_ratio":1.0,"height":1000,"media_type":"image","src":"\/\/shop.bootcampaign.org\/cdn\/shop\/products\/62a052b3202628263d8b4731.jpg?v=1679601724","width":1000},{"alt":null,"id":41520473506020,"position":4,"preview_image":{"aspect_ratio":1.0,"height":1000,"width":1000,"src":"\/\/shop.bootcampaign.org\/cdn\/shop\/products\/62a052b2202628263d8b472e.jpg?v=1679601724"},"aspect_ratio":1.0,"height":1000,"media_type":"image","src":"\/\/shop.bootcampaign.org\/cdn\/shop\/products\/62a052b2202628263d8b472e.jpg?v=1679601724","width":1000},{"alt":null,"id":41520473538788,"position":5,"preview_image":{"aspect_ratio":1.0,"height":1000,"width":1000,"src":"\/\/shop.bootcampaign.org\/cdn\/shop\/products\/62a052b1202628263d8b472b.jpg?v=1679601724"},"aspect_ratio":1.0,"height":1000,"media_type":"image","src":"\/\/shop.bootcampaign.org\/cdn\/shop\/products\/62a052b1202628263d8b472b.jpg?v=1679601724","width":1000},{"alt":null,"id":41520473407716,"position":6,"preview_image":{"aspect_ratio":1.0,"height":1000,"width":1000,"src":"\/\/shop.bootcampaign.org\/cdn\/shop\/products\/62a052b4202628263d8b4735.jpg?v=1679601724"},"aspect_ratio":1.0,"height":1000,"media_type":"image","src":"\/\/shop.bootcampaign.org\/cdn\/shop\/products\/62a052b4202628263d8b4735.jpg?v=1679601724","width":1000},{"alt":null,"id":41520473374948,"position":7,"preview_image":{"aspect_ratio":1.0,"height":1000,"width":1000,"src":"\/\/shop.bootcampaign.org\/cdn\/shop\/products\/62a052b5202628263d8b4739.jpg?v=1679601724"},"aspect_ratio":1.0,"height":1000,"media_type":"image","src":"\/\/shop.bootcampaign.org\/cdn\/shop\/products\/62a052b5202628263d8b4739.jpg?v=1679601724","width":1000}],"requires_selling_plan":false,"selling_plan_groups":[],"content":"\u003cp data-mce-fragment=\"1\"\u003eComfortable and stable outdoor-derived waterproof boot designed to move confidently over mixed terrain, without compromising any comfort.\u003cbr\u003e\u003c\/p\u003e\n\u003cp data-mce-fragment=\"1\"\u003e\u003cspan style=\"font-weight: 400;\" data-mce-fragment=\"1\" data-mce-style=\"font-weight: 400;\"\u003ePRODUCT DETAILS\u003c\/span\u003e\u003c\/p\u003e\n\u003cul data-mce-fragment=\"1\"\u003e\n\u003cli\u003eGarmont G-DRY Waterproofing Membrane\u003c\/li\u003e\n\u003cli\u003e1.6 mm suede leather upper\u003c\/li\u003e\n\u003cli\u003eThermoformed Lycra collar\u003c\/li\u003e\n\u003cli\u003eA.C.E.: Advanced Cushion Enhancement combines Dual-density midsole for extra stability\u003c\/li\u003e\n\u003cli\u003eWeight 467 gr. (Half pair size 9 US)\u003c\/li\u003e\n\u003cli\u003e\n\u003cmeta charset=\"utf-8\"\u003e\n\u003cspan\u003eEvery pair of boots comes with a complimentary pair of Boot Campaign Boot Tags\u003c\/span\u003e\n\u003c\/li\u003e\n\u003cli style=\"font-weight: 400;\" data-mce-fragment=\"1\" data-mce-style=\"font-weight: 400;\"\u003e\u003cspan style=\"font-weight: 400;\" data-mce-fragment=\"1\" data-mce-style=\"font-weight: 400;\"\u003eWith your purchase of this item, a portion of the sale supports the Boot Campaign mission\u003c\/span\u003e\u003c\/li\u003e\n\u003c\/ul\u003e\n\u003cp data-mce-fragment=\"1\"\u003e\u003cb data-mce-fragment=\"1\"\u003eWhile we do offer shipping to APOs, international shipping is not available.\u003c\/b\u003e\u003c\/p\u003e"}